Powered By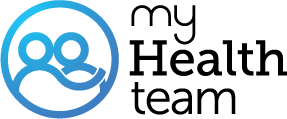 Overview
Sorilux is a prescription drug approved by the U.S. Food and Drug Administration (FDA) to treat plaque psoriasis of the scalp and body in adults. Sorilux is also known by its drug name, calcipotriene.

Sorilux is a member of a class of drugs called synthetic vitamin D3 derivatives. When applied to the skin, Sorilux is believed to work by changing how skin cells are made in the areas affected by psoriasis.

How do I take it?
Prescribing information states that Sorilux should be applied to affected areas of the skin twice daily.
Sorilux is available as a foam.

Side effects
The FDA-approved label for Sorilux lists common side effects that include skin redness and pain. Individuals using Sorilux should avoid ultraviolet light from either artificial or natural sources.

A serious side effect listed for Sorilux is high blood calcium levels.

For more details about this treatment, visit:

Sorilux — Mayne Pharma
https://www.soriluxfoam.com/patient/home
What is Sorilux? — GoodRx
https://www.goodrx.com/sorilux/what-is
Join today!
Start meeting others who understand